Beazer's Garden 2018 Event Schedule
Visit us and get your bath & body goodies in person.
Riverdale Y Sunday Market
Riverdale Kingsbridge Academy
(660 W 237th St, Bronx, NY 10463, corner of Independence Avenue and West 237th Street, Bronx, NYC).
The Riverdale Y is host to a destination farmer's market every week. Find an abundance of fresh, locally grown or produced food – dairy, eggs, produce, meat, baked goods, jams and honeys, and more. This family-friendly seasonal market is a community gathering place, ideal for shopping and socializing, featuring kids' activities, music and lots of fun. The market fosters a direct connection between local consumers and small-scale farmers and food producers in our area. Riverdale Y members receive a 10% discount with most vendors.
9:00a.m. – 2:00p.m.
Sunday May 13th – Mother's Day Gifts
Sunday June 3rd – Father's Day & Summer Gifts
Sunday July 1st - Summer Skincare & Gifts
Sunday August 5th - Back to Basics
Sunday November 18th – Holiday Gifts
Grand Bazaar NYC
100 West 77th St., NY, NY 10024 (At Columbus Avenue)
All year-round, indoor & outdoors, local artist, designers, and antique/vintage dealers sell one-of-a-kind and limited edition art, antique watches, vintage collectibles and fashion, handmade jewelry and furniture. Delicious artisanal edibles will unsure that you will never leave hungry.
It is one of the oldest, if not the oldest active market in NYC. It is the only market with a social mission for the exclusive purpose of raising much needed funding for the four neighboring public schools, benefiting over 4,000 children.
10a.m.–5:30 p.m.
Sunday June 10th
Sunday July 8th
Sunday, August 12th
Sunday Sept 9th
_______________________________________________________________________________
Products Featured at these events:
December 2017
Tribeca Community School Holiday Market Atelier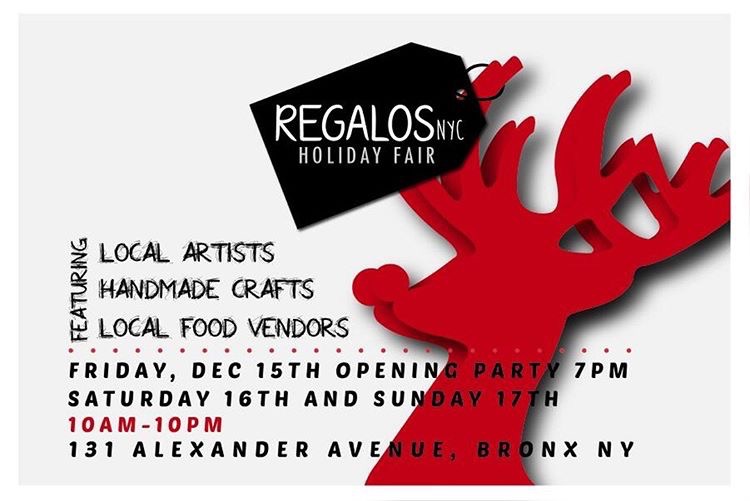 _______________________________________________________________________________
November 2017
Riverdale Y Holiday Market